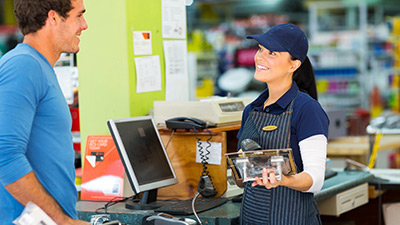 There are about 1 million retail stores in the United States alone. If business owners want to remain competitive and thrive in the market, their stores must have all the necessary tools and equipment to make their customers' shopping experience convenient. Here are five essential pieces of equipment to keep your retail business competitive.
First of all, consider adding shopping baskets or carts. Letting your customers carry everything while shopping will give them a hard time, especially if they are trying to purchase multiple items. Having shopping baskets or carts in your store can definitely help them feel more at ease and can help your store generate more sales. Security cameras are also essential for stores as they are often used for anti-theft or shoplifting purposes. They also improve customer service as you can monitor whether your staff are serving your customers well or not.
By using a POS System, your store can implement effective inventory management and capture buyer behavior, which will enable it to personalize and target marketing campaigns. These systems also provide instant access to your products. You will also need digital signages because by showing relevant information close to the point of purchase, you can help your customers' purchasing decisions. Digital signages can show your products' benefits and can become the difference between one purchase or two.
Lastly, you will want to implement digital price tags. Like warehouse shelf labels, they have a lot of benefits, such as dynamic pricing, automatic updates, and real-time inventory. You can even connect your inventory information to your online store.
These are some of the essential equipment that retail businesses must consider adding if they do not have them yet. If you are interested in learning more, you can check out this infographic by SOLUM, the best electronic solution provider. Check out their E-ink shelf label today!