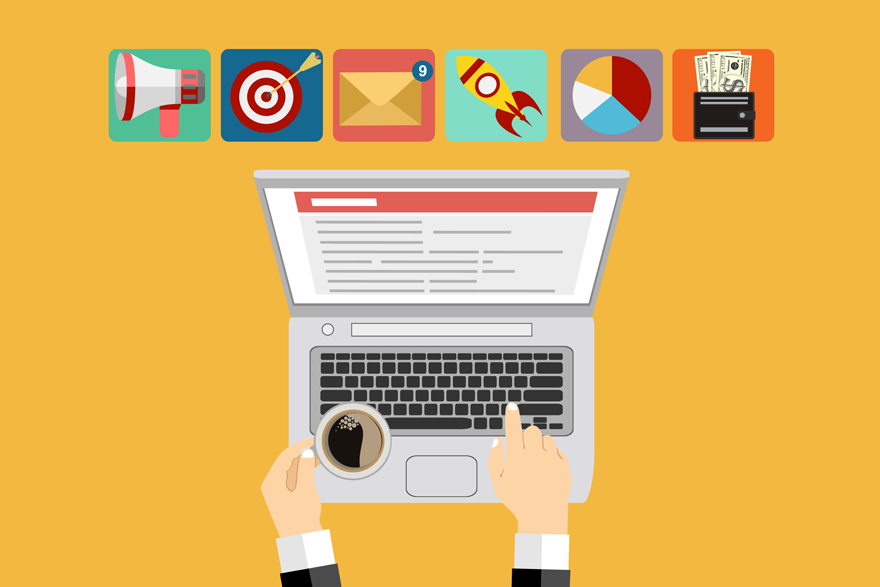 You don't have to be an expert to sell things on Amazon. To begin selling on Amazon, you must first create a product listing for each item you desire to sell. If a consumer makes a purchase, you'll be notified through email and asked to ship the item. Alternatively, you may let Amazon's logistics arm fulfil the order for you, and you can begin the delivery and confirm dispatch yourself. After Amazon deducts their fees, the money will be sent into your bank account.
Before registering for an Amazon seller account, there are a few things you need to do first, even if you're not planning on selling anything. To get started with how to create a free Amazon seller account, follow these steps.
Checklist for Amazon Vendor Accounts
To complete the Amazon seller account registration procedure, you'll need to have the following information on hand:
Business Data.
The name, location, and phone number of your legal business.
Email.
The email address that may be utilized for this company's email. As soon as you sign up for an Amazon account, you'll start getting critical emails from the company.
Use a credit card.
A credit card has a legitimate billing address that can be used in countries throughout the world. Amazon will terminate your registration if the credit card number is invalid.
The phone number.
Please include a phone number during the registration process where you may be contacted. In addition, make sure you have your phone accessible when you register.
Taxpayer identification number (TIN).
Information about you or your company's tax status, such as your Social Security or Federal Tax ID number. An interview called "1099-K Tax Document Interview" is required before you can complete the registration procedure.
Taxpayer identification number issued by the state.
Identification numbers for states where you have a connection to the tax system Call centres, warehouses, and third-party logistics providers all have an effect on a company's physical presence. In June 2018, the Supreme Court of the United States modified the law addressing the need for internet retailers to remit sales tax.
Before You Create a Seller Account, Here Are Some Questions to Ask Yourself.
When it comes to selling well, some of the details should be sorted out ahead of time since you won't have as much time to do so after you start selling.
Where do you intend to return Amazon purchases?
As a seller on Amazon, you need to think about your return policy. Tradeport.com and openedboxreturns.com are two companies that specialize in handling Amazon returns and making the goods available for sale again (e.g., tradeport.com).
Who on your team will be responsible for responding to Amazon customer service requests?
No, I don't intend to utilize Amazon's Fulfillment by Amazon service. Because of its potential reach to more than 100 million Amazon Prime subscribers, experts advocate adopting FBA. As a result, you'll need to decide whether or not your items will be mixed with those of other sellers' FBA inventory.
A potentially fatal alternative for Amazon FBA merchants is to ship their goods to Amazon's Fulfillment Centers, where they may be mixed up with the goods of other FBA sellers. Consequently, the things you're claiming to offer may be low-quality imitations.
No, I don't intend to utilize a DBA (doing business as) name to run my Amazon seller account.
There are genuine reasons for certain organizations to adopt a different customer-facing name on Amazon, but it is also a location where many sellers actively disguise their identities. There are a variety of motives for doing this, including a desire to keep brands from discovering that they are selling online or a desire for the company to remain secretive about its online direct-to-consumer sales efforts with other retail partners.
Have you investigated to determine whether Amazon restricts the categories in which you wish to sell your items?
However, it's vital to know that you will have to go through the updating procedure if you want to sell in particular categories on Amazon.
Amazon has already begun restricting access to select brands and SKUs.
First-time sellers are encouraged to add their planned products to their Amazon seller accounts over the first 30 days.
It won't take long to figure out whether certain brands and SKUs will cause you trouble. A revision in your product catalogue or account closure may be necessary if Amazon restricts the items you had in mind.
You may learn how to create a free Amazon seller account by following the steps outlined above.