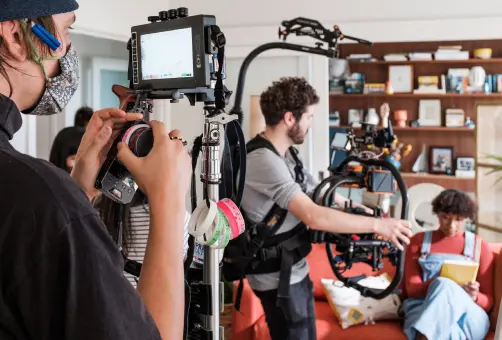 Business and corporate video production require more effort and manpower than your regular shoots. That is why there is a dedicated team for this, specializing in making the best videos in Australia. Business video production may be a certain niche, but it doesn't mean that the demand isn't there. There are still a lot of service providers out there, and you'll surely have a hard time picking one that would suit your taste. In that case, here are some pointers you may use to have the end result that would please you and suit your standards.
Camera
Of course, this is already given, but we still want to highlight this because of its importance. Cameras would dictate the quality of the shots and how things will be approached in post-processing. Sometimes, however, video production in Melbourne doesn't need the latest release camera equipment to make good end results, as the skills of the people behind the video work will be the sole dictator.
Think of a camera as equipment that would give a boost to the staff that will work on the editing. It will make their job easier and potentially can help when increasing the quality of the output.
That said, you should pick a corporate video production team that uses industry-standard equipment to make sure that you will not have any problems with the results.
External Microphone
Microphones would help extend your vision and make it easier for you to convey your message. With proper audio that you can easily understand, a video will definitely have more people hooked. Microphones that are being used for business video production are usually expensive ones. This is mainly because most shoots would take place outside. So having a higher quality microphone is important so that every detail, even the smallest ones, can be captured.
Lighting Equipment
Lastly, a business video production should have proper lighting equipment. You don't want your video to suffer from any accessibility problems. You also don't want your message to be lost because not everyone can see what is on the screen clearly. Lighting equipment varies from one studio and service provider to another, so make sure that you select one that would be enough for your scale and expectation of quality.
A video production nowadays uses multiple and different lighting equipment, so you're bound to find someone that will take care of your expectations.
Australia is a business and corporate-driven place, so it's only natural to find a lot of production teams over here. We hope that you handpick several ones and compare each other so you can find the best partner.