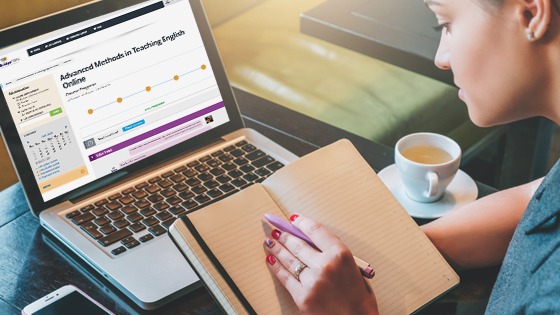 As part of the special education teacher course, you should look for a university to lay the foundation for reading and math teaching for students with disabilities. When students encounter learning difficulties, parents and schools need the most qualified, experienced, and comprehensive teachers who specialize in educational strategies to enable students to transcend disability and fill academic gaps. Special education teacher courses are uniquely trained to meet the learning needs of disabled students and ensure their success in education, behavior, social and emotional aspects. The school attaches great importance to graduates with professional education because they know how important it is to have teachers who can adapt to different learning needs.
Many schools also offer training for the gifted and talented. The teachers of these schools are specially trained professionals who specialize in teaching with special needs while studying at the university. Special schools often have very favorable student-to-teacher ratios and opportunities not found in other schools. Students with mild to moderate special needs spend part or most of their school day in General Education / CTT classes, which are sometimes complemented by speech, resource class, occupational therapy, etc.
Equally important, many schools include students with special needs in regular classrooms, making the need for specially trained teachers all the more important. Some of these students fall into the special education category, which requires teachers who can tailor the general curriculum to individual needs. These specialist teachers must be patient and flexible so that their students can learn and develop with the rest of the class. Instead of a unique approach to teaching, special education teachers tailor their support to the abilities and unique learning styles of their students.
In school districts, students participating in special education programs must have an Individualized Education Plan (IEP), which almost always requires them to be taught by teachers with special education certificates. Generally, a public teaching degree and a license are required to work as a teacher in public and private schools. Requirements vary from state to state, but most states require a teacher training degree. In many states, faculty members require an accredited degree to obtain a teaching license. Certified teachers must maintain their qualifications to meet continuing education requirements.
During the certification process, applicants are required to provide documentation proving their bachelor's degree and student teaching experience. Most states also require applicants to take specialized exams and background checks. Special education teachers will spend a significant amount of time preparing paperwork to meet individualized education programs that help monitor student performance based on their ability. Earning a certification to teach students with severe/multiple disabilities will prepare you to work with students whose special needs hinder their academic performance – not just academically, but also in terms of physical ability and life skills, leading to serious educational needs.
This course focuses on common developmental and behavioral disabilities that affect students and how schools support students. The course includes discussions with a wide range of experts (from teachers to activists) on inclusive education. The course also explores students' exceptional living conditions, assistive technology, and critical skill acquisition. Typically, your courses will teach you classroom management strategies, behavior management strategies for different instructional needs, curriculum design, study time management skills, and various other special education strategies.
After completing this course, you will understand how adequate teaching is and how students learn at different ages. This background determines the approach of teachers to student academic achievement. This experience is designed to familiarize graduates with real children with the educational needs in their field of study. In addition, they meet the learning requirements of students to develop classroom skills. In this role, they prepare students with special needs for success using a range of teaching methods and assistive technologies.
Assistants assist special education teachers by working with students who may need additional guidance while the teacher is doing other things. This role includes supporting traditional teachers in a K-12 environment and helping students with special needs to interact in mainstream and special classrooms. Teaching assistants are usually the main part of providing personal assistance to students with special needs. They can evaluate homework, teach courses, and participate in classroom activities when teachers seek help.
The presence of additional specialization makes the teacher more in demand for work. Like other teachers, if you are looking for a position at the top of the salary range, you will need to gain experience and earn an advanced degree, most likely in a specialized area of ​​special education. Earning an education degree is your first step towards becoming a certified teacher. A faculty development program for teachers is also there to help.
Typical undergraduate education programs last four years and provide students with the resources, qualifications, and experience necessary to become certified teachers in their respective states. Students can complete basic or secondary education. They may also specialize in areas such as autism spectrum disorders or visual impairments.
They are tasked with helping infants and children under 5 develop learning skills to get them ready for school. If you are working with these younger students with special needs, you need to be willing to communicate and collaborate with others, whether they are parents, therapists, social workers, or healthcare professionals, because they all work together to determine the best possible environment and strategies for every child. While the class is a serious learning environment, working with a child with special needs will require skill to create a fun atmosphere that will enable this type of student to succeed. In addition, this teacher must take the time and understand the individual needs of each student to avoid unpleasant situations.
Teachers should become one of the most staunch supporters of the special needs plan, and publicize the reality and success of personalized education to the public. This support has to do with the greatest battle fought every day to defend public education. Kindness and sincere belief that all students can learn and deserve the best educational opportunities we can provide, this is the battle. As a principal, I am looking for teachers who love learning and empathize with students.
I feel that the more training I have, the better I can serve my students. A reliable teacher offers inspiration and support to ensure that students succeed in the classroom and beyond. Teachers who choose this path have the opportunity to have a permanent influence on many lives.
It is the unique ability of a special education teacher course to reach out to students outside of the traditional classroom, enabling them to meet the needs of the majority of children. These interventions are designed to help people with special needs achieve higher levels of personal confidence and success in school and in their community, which may not be available if the student only had access to regular classroom instruction. Some students with IEPs are sent to a special class, and some students with IEPs may participate in general education classes with accommodations and/or modifications. This class is usually led by a specially trained teacher who provides specific and personalized instruction to individuals and small groups of students with special needs.